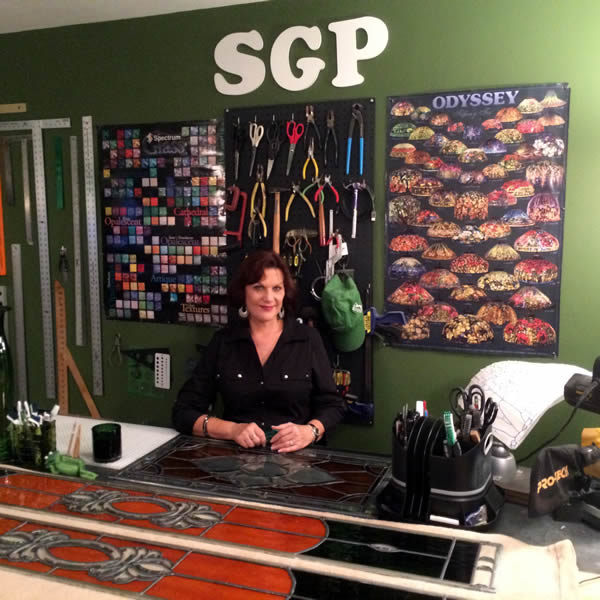 Kathryn Beatty Self, Glassmith
Kathryn Self has been a glassmith for over 40 years. To Kathryn, it's more than art; it's a passion. And she puts her passion into every piece she creates.
Kathryn re-creates lampshades that were designed by Louis C. Tiffany. Some of her Tiffany projects have had more than 1800 pieces of cut stained glass. She has also re-created windows designed by Frank Lloyd Wright, 27 of which were installed in one church.
Whether you need a whole window, a framed piece to hang in front of a window or near a point of light, or just a momento of a design — big or small — Kathryn can bring your idea to stained glass light.
She works from drawings or a description of your vision. If you don't have a vision, tell her what you like and the colors you prefer, and she will create a piece of stained glass art to match